To conclude this topic, for now, i wanted to make a strong case about using wrestling while sweeping.
Now think about it, why would we need to do that ?
The thing is, when you are trying to sweep someone, who has a good wrestling skill set and a competitive spirit (just about anyone who does wrestling) you will have a hell of a trouble doing so. These guys wont accept being swept, they're balance is good, they're ability to quickly regain or even scramble back to a good top posture is something to be desired.
And this fight about top position is usually worth 2 points in grappling competitions or delivering a fistful of leather in an mma match. Flat out, you just dont want to get swept and end up in the bottom position. In my opinion, if both guys are technically about the same level, the guy on the bottom is going to have to work harder and expend more energy which is another reason you do not want to be on the bottom.
With all that mind, naturally you gonna have competitors really fight for top position and fight against sweeps.
In this case, just using the  "conventional" sweeps will often fall short.
The answer to this problem is being aggressive and right after initiating the sweep you should follow it by immediately going to your knees, or even to a standing position if needed, and finishing the sweep with a takedown.
This idea is once again nothing new, great grapplers have done this for a long time now. I want to you the watch the following videos and pay attention to:
1. In Vieira vs Shaolin, look how Vitor is trying to sweep Leo with single leg take downs AND just as well look how Leo is not accepting it. He will stay up,  even when he falls down for a moment he pops right up. There's good scrambling going on and basically its a sort of a beautiful wrestling match. Good attempts for sweeps and equally great usage of wrestling for defence.
2. Shaolin vs Terere, in the beginning you can see Terere trying some spider guard sweeps and Vitor is having none of that, always scrambling hes way back on top again. At one point Terere almost manages to take Vitor down, but once again, with great wrestling skills Vitor is having none of that and immediately going back on top.
3. Marcelo Garcia vs Diego Sanches, Marcelo will use hes single leg guard to get a momentum going but will stand up to finish hes sweeps with nice take downs. At one point he will stand up, pick Diego up as well and slam him down, crowd goes wild. On Diego's part you can see a few times how he sort of sprawls out of the sweep attempts.
These are great examples on how to aggressively defend sweep attempts and also how to finish them in a wrestling fashion.
This is something, once again, that is done at a high level but rarely taught, at least ive seen noone teach sweeping with this kind of concept.
I also tried out my camera and did a little video about the same stuff i just wrote here, check it out.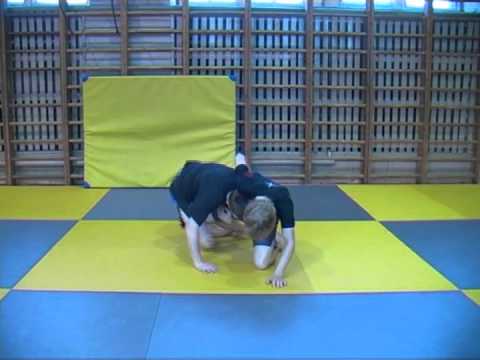 Hope you all have a nice "transition" :) from this year to the next and ill be back in 2011!
Martin
Dec
30
Grappling
13 Comments
Wrestjitsu is a term i made up to describe an harmonic blend of WRESTling and brazilian jiu JITSU. Here in Estonia, we sometimes jokingly say that we don't practise anymore bjj but wrestjitsu.
The incredible Hulk – a true icon of Wrestjitsu
The idea itself is hardly new or revolutionary. I remember Jake Shields saying that he's doing american jiu jitsu, which is a mix of wrestling and bjj. And so have countless others come to the conclusion that adding wrestling to your bjj arsenal makes a very powerful combination. This post is about further popularizing this concept. I will bring up several situation where and how exactly is wrestling beneficial in bjj.
Aggressiveness (byproduct is conditioning) – this is the single most important thing and it also enables all the following
Fighting for top positions / not giving up in scrambles and accepting getting swept or be taken down
Turning sweeps into take downs
Confidence to stay standing and fight for take downs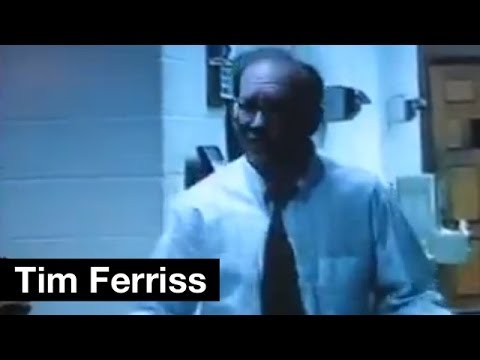 Dan Gable on aggression
When you watch a wrestling match, its almost always a war. Both wrestlers really trying to push the pace, constantly working, pushing and pulling, grabbing and shooting in. Its really intense, constant movement, nobody giving up a single thing and pushing hard to take down the other guy and doing all this throughout the entire duration of the match.  And not only this, physically, when you look at wrestlers, how well they are conditioned, they just put you in sort of awe. They reek of toughness!
When watching wrestlers compete, i just simply admire them. I admire wrestling. Those guys are animals, they are the incredible Hulks. There minds are strong, they go in the match really trying to win, push ones own will and not allow the opponent to do anything. A quote from the movie 300 seems appropriate about now. As persians were going in for the first wave of attack, Leonidas shouts to hes men "Give them nothing, but take from them, everything".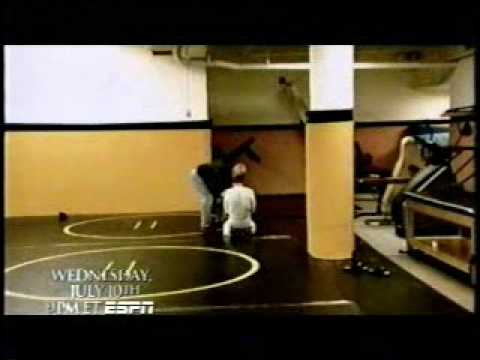 A very interesting documentary about IOWA wrestling
Now in contrast, i sometimes watch bjj matches and shake my head in disbelief because of how "mellow" the athletes are. This is seen less at higher levels, but still not a rarity. They're stand up wrestling looks awkward, you can literally see very abnormal body postures for standing wrestling. Knees too straight, back arched, no tight pressures and arm pummeling, goofy grip fighting, awkward and without any setup take down shoots. And as we move to the ground i see people not fighting against being swept hard enough, they sort of "accept" it. " Oh OK, i guess he swept me so ill just lay back and play guard then, no worries" – that kind of thinking is rotten on the inside :) Instead of really trying to maintain balance on feet, keeping your legs under you, constantly fighting and scrambling for top, not giving up.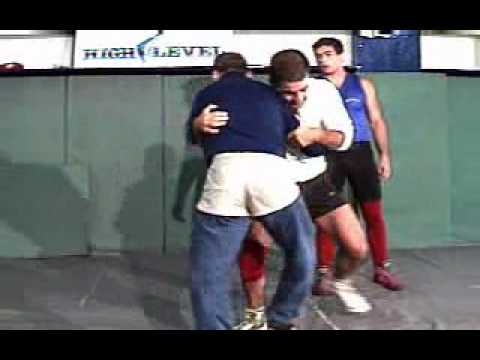 When you are on the mat and about to compete against a guy, who has been wrestling for the past 15 years, you know your not gonna have a pillow fight.
Wrestling demands high levels from all the 3 main attributes – strength, speed, endurance.
Late Rolls Gracie wrestling
First, you got to have strength to move  around, correction, toss around someone the same size as you. A 70kg wrestler needs to be able to pick up, toss, throw, jump around with, roll, fight against, grab, mop the mat with another 70kg body. Not only is there strength involved, but to execute shoots, throws, duck under's… all that requires power, being fast, those things need to happen in a blink of an eye. So here is your strength and speed requirement. The endurance component comes because not only do they have to fight for 15 seconds, but minutes. A wrestler needs to apply hes strength and power throughout the entire duration of the match, minutes. Being able to do all that requires an aggressive mind and a very powerful "engine" to drive that mind. And this is something, that needs to be a part of any good grappler – an aggressive mind and loads of work hours to push oneself to have a powerful "engine".
In upper row you can see Rolls Gracie, Rickson Gracie, Mauricio Gomes (Roger's father)
What i recommend, is that more people start wrestling! As soon as you do that, good things happen to you. All the areas i mentioned will start improving. And your bjj game will go a notch upwards.
So today's take home message is this – You need to have an aggressive overall attitude towards grappling, to be able to do that you need a train engine and adding wrestling classes to your schedule is a step in the right direction.
Part 1 was more about giving a general idea across on how wrestling is good for bjj.
Part 2 will focus on more specific situations and i will make some video clips to go with it.
Little clip i compiled from several of my competition videos to illustrate this topic. Pay attention to 2 things, when you see me getting swept … i wont get swept, ill still end up on top and i wont accept going to bottom. And secondly, when i am sweeping i will sit up, if i have to, and finish the sweep as a take down. Adding wrestling will improve those areas of your game.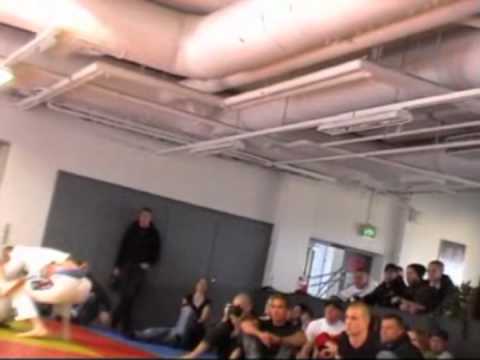 Regarding sweeps, that's how its done nowadays :
1. Setup – Bjj is the setup
2. Transition –  going from setup to an offencive take down entry
3. Take down
All this, more in depth, in part 2.
Martin
Dec
24
Grappling
5 Comments
So hello!
I am quite thrilled to finally welcome you all to my brand new blog!
The idea had been actually lurking about for quite some time now but i never found enough motivation to really set it up and go through with it.
But as time went on, and with the help and encouragement of a few close people, it finally came to its realization and i am very happy about it.
To kick this off, i will start with an introductory post about myself as i believe there will be readers who hear about me the first time or know very little about me.
All of the following information will also be found in the section "About Me".
Profile picture from Estonian MMA event RAJU 6
Name :             Martin Aedma
Location :        Tartu, Estonia
Bjj rank :          Black Belt (from John Kavanagh – SBG)
Occupation :    Student (Exercise and Sport Sciences MSc 2nd year in University of Tartu, Estonia), coach and an athlete
MMA record :  1-0-0 amateur  3-0-0 professional
23.10.2010 Fighting in MMA RAJU 6
My bjj story in a nutshell
During high school i started going to Wing Tsun (WT) classes. Basically its a chinese martial art, which at the time, seemed like the most bad-ass and most street wise form of fighting there is. Needless to say, as a goofy and not so wise teenager, i was totally hooked!
So after a year of  WT classes we had a summer camp, the year was 2002 i believe. During one of the evenings we had the opportunity to watch the early UFC's 1-4…
Just like a lot of people around the world, i was really amazed by the performance of none other than Royce Gracie. Witnessing hes domination over everyone … just brutally taking the fight to the ground, to hes terms, and submitting them one by one. That beautiful display of jiujitsu was more than enough to make me abandon everything i had learned about fighting to that point and start learning bjj. And i was not the only one.
2008 Scandinavian Open Bjj brown belt, open weight category final
Prior to that event, one could say there was no bjj in Estonia and just like that, overnight, it was born. The very next day we had the regular sparring day in the WT camp and when it was my turn, i started shooting in for the takedowns and just wanting to finish the fight on the ground. Of course i basically knew nothing about grappling at that point, but the will was strong. So from that day, we had a group of grappling enthusiast who would get together few times a week and just experiment. Since we had no coach, all we learned came from watching videos and decrypting it through our own minds, trying things and so it went.
During 2003-2005 our bjj group participated in many local competitions, traditional JuJutsu competitions for example and Daido Juku events, even some Judo tournaments.
I myself became Estonian champion in JuJutsu in 2003 having studied bjj several months. You can watch the semifinal of that competition  and the final.
In 2004 i fought my first and only amateur mma bout in Finlands Shooto event. The fight can be viewed here.
After winning the amateur SHOOTO fight in Turku, Finland (Spring 2004)
What is intresting and also a bit ridiculous, is the fact that i competed in the ADCC Scandinavian Open 2004 (in Stockholm, Sweden). I was not even a blue belt at the time and for the warm up i played some soccer with Braulio Estima. He told me "I hope your jiu jitsu is better than football" … at that time it probably wasn't! I lost in the first match against a swedish dude with a kimura.
By 2005 i was competing quite regularly in Finland's bjj and submission wrestling competitions. As a neighbouring country, it was quite easy to travel to. Also they had already started bjj / mma several years earlier than us, so it was a great place to get some experience and roll with different people. Up to this day, i still compete there at least 1-2 times a year.
Initiating a nice single leg in Estonian Bjj Championship 2010
In 2005 we also had a big change as we joined up with the SBG (www.straightblastgym.com) organisation, which is led by Matt Thornton. This was probably the single best thing to happen to us as we got great training methodology from there. While most places we knew were training the "Brazilian way" (30 minutes heavy warm up, 3 random dead techniques, and 30 minute sparring) we started to do isolation drills, use the I method and work on core fundamentals of bjj. Those already interested in this subject can go and check out Matt's aliveness blog.
Prior to that, i think most of the stuff we learned was way too bad and should ve been skipped. This is when the real training started. Also, this was the year when the Estonian bjj/mma competition team was named Team Scared and Paranoid, which, BTW, is a great name.
From 2006- we have continued to grow and now have two big bjj/mma clubs in the major cities.
I received my blue belt in 2005, purple 2007, brown 2008, black 2010.
Teaching a guard passing section in SBG summer camp 2010, Prague. The guy on the bottom is Gunnar Nelson
So far my biggest accomplishments are – European Open Bjj 2009 Brown belt middleweight and open weight 3rd places. 2008 Scandinavian Open Bjj Brown belt middleweight 3rd place and open weight gold!
This year, 2010, has also taken me a bit towards mma. As i have done 2 pro fights with both ending in a similar fashion, tko from strikers on the ground (from mounted position).
I have also had the pleasure of teaching outside Estonia. Ive been called to Denmark and Finland for seminars and also had the opportunity to teach a few sessions in England and in the 2010 SBG summer camp in Prague.
This blog will be another way to share my knowledge regarding the art and i hope you will enjoy its contents. If you have any questions for me regarding the blog or bjj/fighting in general, shoot me an email to martin.aedma [ät] gmail.com
Summerfight 2009 (Hanko, Finland)
My thanks go out to Daniel, who endured my annoying emails and basically set up this blog, and Dagris, who created the design and the layout of the blog and finalized it for its release. You can check out her photography page at flickr and you will be seeing many of her photographs here in the blog as she is often at the local bjj/mma events. And also, for you Estonians reading this, you can check out her cooking blog for some delicious recipes – i recommend :)
Regards
Martin
Dec
22
Grappling
No Comments