So i fought MMA once again.  Without further endue, here's the fight
For a quick recap i do want to say a couple of things.
This fight offer came basically right after RAJU 7. I really didn't want to take it, but with a little "sweet talk" i did agree to it. Having felt horrible cutting weight -77 i wanted this to be catch weight -80 kg. As a compromise it was -79 kg.
I felt great. For the cut i didn't eat or drink about 16 hours on Friday (fight was Saturday). I was in weight by the evening and could already eat/drink some. My heart rate felt good and i had a much better sleep, though not perfect. Woke up a few times and had a cotton mouth.
During warm up i felt good. Did 10-15 mins of light drills. In contrast to my previous fight i was totally exhausted after 3 minutes of warm up.
Regarding the fight itself. The opponent can described as "Sambo specialist". My plan was to get this to the ground and achieve mount, as it is always :) I got him down with a single leg that has become one of my regular take downs. He tried to go for an Arm bar but i postured out of it and went to pass the guard. He sort of allowed me to pass really easily because he went on hes knees without really playing any guard. I secured the back from there and the choke was almost in place from that point on. And that's that!
As for the future, I plan to focus a little bit more on grappling competitions for some while now.
Martin
Mar
30
Grappling
2 Comments
Going over Seated Guard Posture and a few common movements that are essential to play that Guard.
Why I think Seated Guard is important ? You can read about it HERE .
The Posture is keeping your upper body leaning forward, keep your head in front of your hips at all times and lower than the passers head. Keep your heels close and toes pointing outwards. Hands are hovering over the legs ready for grip fighting.
The Pressure revolves around several key movements:
1. Shrimping – using heels to either push/pull from the ground or leaning on one side to shrimp sideways/diagonally. These Shrimps will allow you to be mobile in every direction and keep the comfort zone.
2. Grip Fighting – there will always be a Grip Fight in Seated Guard. Top guy will want grips for pass, to grab legs, collar, something. Your job on the bottom is to intercept the Passers arms, fight them, get your own grips and initiate your own possibilities.  While Shrimping is also of utmost importance, usually, the one winning the Grip Fight will have the edge and plays offence.
There are of course more things to consider about Seated Guard, but in theory, this is the base of it all. Keep good posture, Shrimp around, win Grip Fight > Initiate a Possibility. Doing and succeeding in this will give you the Control and that is good.
Majority of my Seated Guard knowledge has come from decoding Marcelo Garcia. I really like the way he plays Seated Guard to stay mobile and in control. My personal preference is also to use similar Possibilities as Marcelo does, entering Single Leg Guard for instance.
This is a final match of last years Mundial, in the middleweight category. Garcia vs Calasans.
In the first 2-3 minutes of the match you can see Garcia using Seated Guard a lot. Good Grip Fighting going and Garcia executes he's Single Leg Guard entry.
I have talked about this earlier as well, but i want to remind you that Seated Guard is sort of a "middle ground". There will always be heavy interaction with other types of Guards. This is because an aggressive Passer can put on your back where you have to use postures and pressures from other types of Guards to keep control.  For instance you can see Garcia use a little bit Spider Guard movements when Calasans puts him on he's back.
Even if you want to play Open Guard mostly through Seated Guard and have your Possibilities happen from Seated Guard, then you have to be good at other types of Guards as well, simply because those Guards can happen really easily, even for a few moments.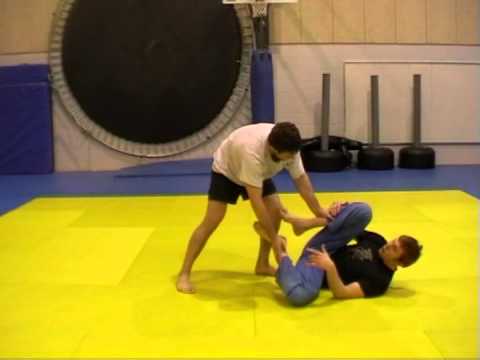 Martin
Mar
20
Grappling
4 Comments
Hei everyone!
As i said, im gonna be covering playing Guard for the next few weeks and I'll start it off with a couple of basic movements that you just cant play any kind of Open Guard without.
These movements are Shrimp and Spin with the addition of using a strong Frame, usually done by correct arm or leg placement.
When the Guard is getting passed it is usually done in one of the two ways :
1. Passed in a way that you, on the bottom, are facing the passer. Think knee slide passes for instance. You are turned on your side, hopefully, and the top guy passes with both of you sort of "looking at each other".
2. Passed in a way, that the passer sort of "comes from behind". Your legs are getting smashed to one side and the passer moves in the opposite direction. He puts so much pressure and weight on you that it feels impossible to turn back into him, to face him. I'm referring you to the "Estonian Guard Passes from Hell" video in case you don't have an idea about this type of passing.
Now usually situation number 1 is countered with a Frame and Shrimp motion. He passes, you are looking at him, make a Frame with your arms and/or legs and shrimp to make space > recover guard
Situation number 2 requires Frame and Spin motion. The higher the level of jiu jitsu, the more you will see number 2 type of passing and the more your Spinning skills will determine if you can keep guard or not.
And these 3 components, Frame + Shrimp / Spin, make the Core of keeping the Guard and staying comfortable in the Guard.
The difference between a white belt and a black belt in this department is most notably sensitivity and timing of the movements. A white belt will "wake up" rather late, once the guard is already almost passed he tries to place a Frame and go Shrimping or Spinning. A black belt will have a Frame in place even before the pass is iniated and keeps hes hips mobile and free with rather subtle Shrimping and Spinning motions most of the time.
This is a very recent match, Andre Galvao vs Clark Gracie, and pay attention, Clark is using Frame and Shrimp + Spin motions throughout the entire match, when he is in Open Guard. There are numerous variations on where exactly does one place the Frame, sometimes a Frame is a collar grip, sometimes its a leg on biceps. There are variations on Spin, sometimes its a full spinning motion, sometimes is a sort of a half spin. Sometimes you spin with legs straightened, sometimes bent from the knees. Loads of specific variations but they all follow the same principle : Use Frame to not get smashed and keep space between, shrimp or spin back into a good guard posture.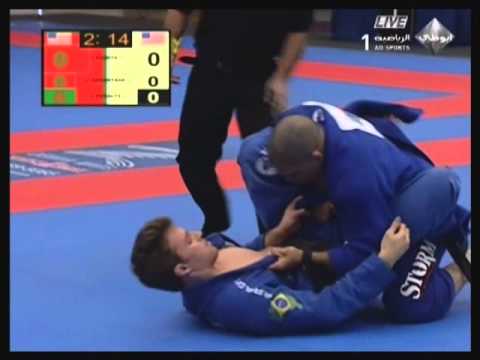 And here is my video for this post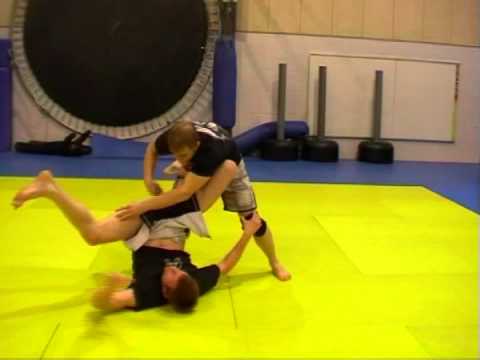 PS! When you watch the video i actually say that i will cover also specifically Seated Guard but i didn't get to it, so ill do that next time. And i know i said i was gonna answer a question someone asked me, about when the passer grabs the pants and just runs around you, but i didn't get to that as well. Good thing is that Seated Guard and the answer to that question go together well and i made a note to myself to not forget it.
Martin
Mar
12
Grappling
7 Comments