So hi once again!
This time i wanted to cover how to use a over-hook to really well defend against deep under-hook. This is a simple wrestling control and gets used a lot to defend single legs (also doubles), to break all sorts of grips around the waist or under-hooks on the upper body. It is also used a lot in Judo to make 'Uchi Mata' throw.
I will put here a couple of example's both from Judo and wrestling about this.
Uchi Mata in Judo. When you look at the following video, it sort of gives you the idea of the motion, BUT there are 2 things to keep in mind. First, that in Judo you can actually make the throw, get Ippon, but end up on the bottom. You will see lots of throws like this in Judo. The guy executing the throw commits fully and with the momentum rolls over. That is something you really want to avoid in Bjj, Submission Wrestling and MMA.
Secondly, in Judo they grab the Gi most of the time when doing this, which is good if you just want to make the throw and dont need to worry about losing the top position.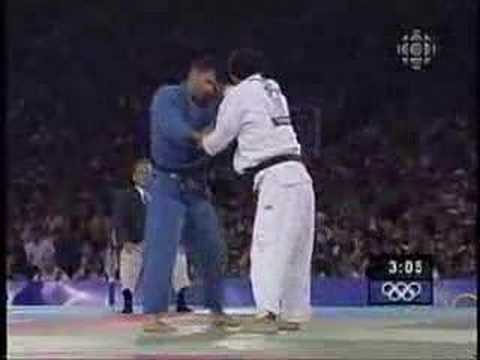 In Bjj and SubW i would rather recommend using the over-hook, like in wrestling. This is a rather nice clip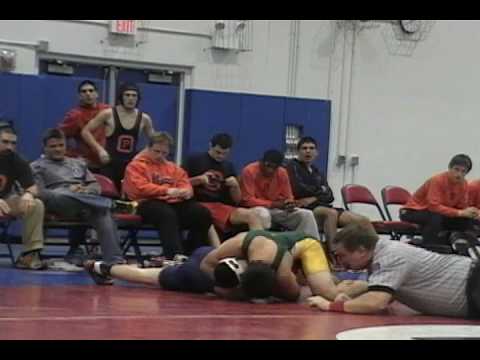 In Bjj, when the bottom guy goes for a deep under-hook and wants to come on the knees, be it from Half Guard or escaping Side Mount you neutralize that with an effective overhook and that is done by applying tremendous pressure on the shoulder of the under-hooking arm. The bottom guy should feel like he's arm is almost getting ripped off from the body, no way he could to your back or make a sweep.
Things to pay attention to:
1. Try to grab your own thigh with the over-hooking arm. If you over-hook with right arm grab the thigh of your right leg. By connecting your arm and leg you can sprawl the leg down and doing this gives you so much more power than arm alone, this is what really generates the "arm ripping" feeling.
2. When you control with the overhook, make sure to always keep nice wide base and balance using your other side of the body – arm and leg.
3. When putting pressure on the shoulder do not commit over zealously, this is not judo and you don't want to be rolled over to the bottom. So again, watch your weight/balance and pressure.
As always, watch the video for more details and visual reference. Also, ill be answering a question regarding Arm bar control and talking a little bit about neutralizing Z-Guard, which i covered in my last post.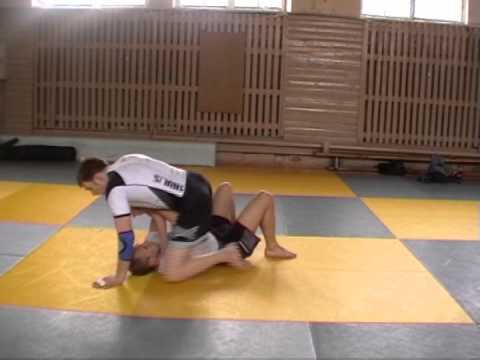 Martin
Apr
21
Grappling
7 Comments
Onward with guard! After this i might cover some other areas of the game though.
Z guard is a fantastic Guard/Posture to use defensively and more specifically, when you guard is getting passed by knee-cross passes. If a knee comes across you will have the option to put your shin in between yourself  and the passer. This will create a frame to keep the top guy away and when coupled with arm frames and shrimping will able you to rather successfully regain guard.
The Posture
*Turn on your side you are getting passed, you have to be on the side otherwise there is no Z Guard
*The shin of the top leg needs to go at the Passers waistline AND make sure your foot/toes are GLUED against the Passers hip
*The bottom leg stays the same way as in Half-Guard (or sometimes it gets totally neutralized)
*Keep your elbows close and arms ready to place a frame on the Passer
The Pressure
* Your legs will often get smashed/sprawled upon, if you maintain foot/toes on the hip you will not get passed behind you – 1 direction covered
* There will be a constant fight about applying frames with arms and Passer trying to neutralize them. If you lose a frame, make another, quick. Arm frames will stop the pass to the other direction
* With the leg crossing the waistline of the passer, the Z leg, use it to keep him away by either "kicking" the leg into him or using the knee to push into him. Both serve the goal of keeping distance
* Do not allow the Passer to achieve upper body control – cross-face, guillotine hold or with the Gi collar grips. Dead lift away!
* Finally, when you have frames in place its time to shrimp out and recover better, more offensive guards
As i said, Z guard is a very good defensive tool. It will allow you to stop the Passer effectively and recover. And while i do not like to use Z Guard as an offensive tool i do have a couple of Possibilities that i like to do from there should the 0pportunity present itself.
As always, here's the video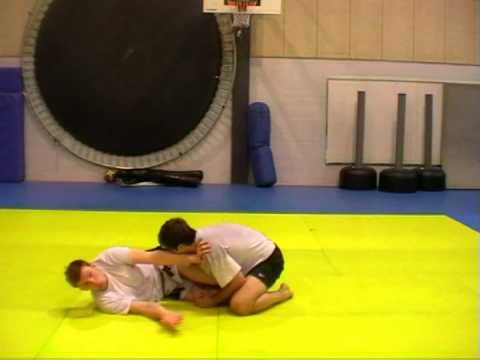 Martin
Apr
9
Grappling
14 Comments
To continue with playing Guard i follow up the Seated Guard fundamental movements with Possibilities.
As Ive talked about before, Seated Guard is sort of a "Middle Man" and is used to move into other types of Guards. While there are some direct Possibilities from Seated Guard itself, such as Arm drag, Guillotine and transitioning into take downs, i wanted to cover today how one should transition from Seated (SG) to other Guards.
And that is done by using something that i like to call a "Thrustshrimp". When transitioning from SG you have to cover the distance between the Passer and yourself really quick. The slower it is done the better chances for the Passer to just disable your transition and initiate a pass.
When you have secured a comfortable Grip from grip fighting its time to get your hips close to the passer and move into your Guard through a Thrustshrimp which is done like this (definitely watch the video to have a visual on this):
1. You have to sort of "leap" into the passer and to do that you need to lift hips off the ground.
Lifting your hips can be done by either :
* leaning on your own arm and using one leg and arm to elevate your body
* by having a grip on the passer from which you can pull yourself off the ground
* combination of the two above, leaning on the side with one arm while securing a grip with the other
2. Once your hips have a "lift off" its time to get yourself close to the passer
* use the heel of the leg(s) that is supporting your weight to PULL yourself closer
* use the grip you have on the passer or the arm that your leaning on or a combination of the two, to pull/push yourself closer
3. Maneuver your limbs to the Guard Posture of your choice
After the transition
Having done the above 3 steps successfully you should find yourself in another type of Guard. HOWEVER, while this does not concern SG anymore, there is something important you need to know/do after the transition.
You need to develop PRESSURE or "rock the base" as i also like to call it.
As you should know by now, every Position has its good Posture and Pressure (PP). Its really important that you know the PP of the target Guard and apply it immediately after the transition. You need to start to off balance the Passer so that you would have control and make him not think about Passing and rather make him think about maintaining balance.
Im speaking really generally right now as every Guard has its own way of rocking the base, but usually its done either by using your limbs (mainly legs) to push the Passer:
1. sideways
2. backwards
3. upwards
4. combinations of the above
Im going to stop right here as i want to make my next post about this subject and elaborate on it. Watch the video to get an idea for now.
Here's the video and i do have to apologize because my cameras battery ran out towards the end and few minutes from the end got lost. No worries, will make it up in the next!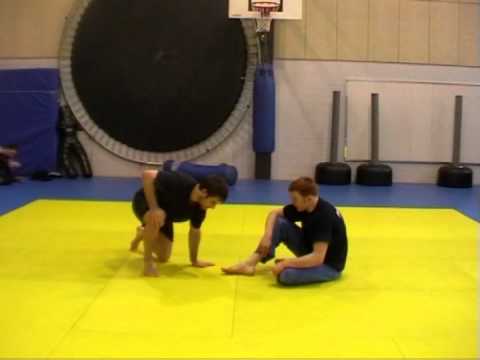 Little food for the thought about Pressure …
You might have heard/seen the quote of Rickson Gracie on why he does not do instructional videos, he has said that "You can not see my Jiu Jitsu you have to feel it".
Here is a direct quote from Rickson from an interview "Rickson Gracie: Actually it's not Secret Jiu-Jitsu, it's Invisible Jiu-Jitsu, which is the way I suggest is a very important way for us to try to understand the dimension and the depth of the knowledge, because the most important thing in jiu-jitsu is not what you see, it's not what you understand, but how it feels as you execute. And that is not exactly visible. You have to feel and you have to execute in a very profound way. So that is why I call it Invisible Jiu-Jitsu."
This is just my guess, but i think its the Pressure he is talking about. You can see two people hold a cross-face for example exactly the same way, by the looks, but feel completely different. Visually you can not see the difference but there is a huge difference in the feeling. This goes to every position/situation in Jiu Jitsu. Of course you can see some differences, but its those subtle, non-visual things that allow you to have 5 x the leverage.
I do agree with Rickson that i can not exactly transfer the feeling of the correct pressure through a monitor screen out to everyone reading this, HOWEVER i do think that i can give people the IDEA of correct Pressure by explaining it to the best of my knowledge. And if people have the idea they sort of know what to work towards to and i believe that even the idea alone is worth a lot.
People do have brains and the ability to think and because of that im sure at least some "get it right" from they're own interpretation.
Martin
Apr
2
Grappling
1 Comment