This time i want to turn your attention to wrestling once again and one thing that wrestlers do all the time but most Bjj guys lack when doing wrestling . It's basically pushing each other. First of all in wrestling you get points rewarded for pushing the other guy out of bounds so that creates the necessity to fight for just staying on the mat. Secondly, in wrestling you get penalized for stalling if you do not engage. And engagement isn't just "holding hands" like Bjj guys do. And third, several good things happen as people are actively pushing each other :
1. Developing good posture because good pushing is done by using entire body and to use entire body you need to have good posture – wrestling posture.
2. Developing tie-ups. When Bjj guys "hold hands" they don't really develop tie-ups – underhooks, overhooks, head control, arm and wrist controls. Goof around and you miss all that.
3. Get better at setting up shots for takedowns. When 2 wrestlers push each other that means they are colliding and when you change levels and take advantage of the incoming force your shots are less likely to be sprawled upon. You learn to recognize and bait the other guy into giving you reactions that you will use as set ups for your takedowns.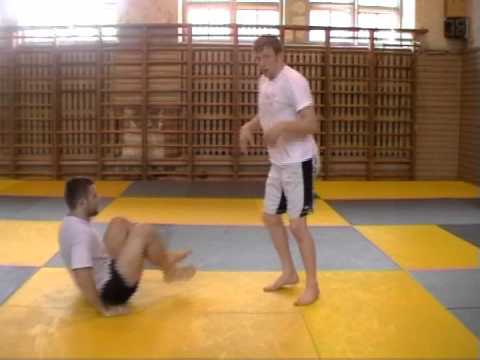 Martin
Jun
12
Grappling
5 Comments