In the next few posts I will be talking about guard passing, general open guard passing, and I'll kick it off with the Posture.
While there are, i guess, many approaches to guard passing I'm yet to find a more structured, simpler and efficient one than the one I give you know. In the video Martin Aedma's Estonian Guard passes from HELL i briefly mention that you got to have good Posture in the first place, but im not talking about the Posture itself really. So before i make the Passes from HELL vol 2, I fix the Posture.
My idea, and that goes about ANY position in Bjj, is that first of all you need to be able to have control in that specific position. Be it holding turtle or mount control, playing X or closed guard, or passing the guard (general, half guard …) and so on. In every position have your control down first! And by having control I mean that the other guy can try to attack you with sweeps and submissions, or escape,  for "10 minutes" and you will withstand everything he tries and have still control. Thats what i mean.  And all that control comes from having good Posture and Pressure for that specific position.
When talking about guard passing I want people to be able to stay there, not passing, just withstanding every attack and manipulation the bottom guy tries to throw at you. If you can do that, be like an immovable mountain, then your ready to pass the guard. So POSITIONAL CONTROL comes before anything else!
To be able to do that, as i said, you need good Posture and Pressure. And as I also said, I'm yet to find a better one for general open guard passing than the one I talk about now.
General Open Guard Passing – Posture (as always, i suggest watching the video to go with the text to have a better understanding and an visual aid)
1. Base wide and low! Since the guy playing guard will try to sweep you, and any kind of sweep revolves around manipulating your BALANCE, you need to have a LOW (center of gravity is low) and WIDE BASE. Simply because that way you will feel that you have the most balance. You can redistribute your weight the quickest way. So if you get pushed or pulled you can rearrange your weight the easiest way to remain stable. As you can imagine, the bottom can try to push and pull you in all direction and being able to redistribute your weight accordingly is of utmost importance.
* So you squat down! Knees are bent.
* Back is straight!
* Head is UP!
2. You have a "lead leg" and a "steering leg". The lead leg is ALWAYS INBETWEEN the guard players legs and LEANING on the bottom guys inner thigh (a little bit staying on your toes rather than whole foot on the ground). The other leg is out on the side, keeping balance and moving a lot just for that purpose.
* You want to LEAN on the bottom guy to 1) Put weight off your legs so you dont tire your leg muscles 2) To make he's HIPS HEAVY, so that he's guard manuverability starts to dimish
* With the other leg you "Steer". The other leg is outside and moving constantly to make sure your weight is in the right place – this is very important for developing good Pressure to go with the posture.
3. Your arms are usually "where they need to be". Mostly they control both of the bottom guys legs, hip and or upper body by just being in contact with them through elbows, forearms and grips. But also dont hesitate to put them on the ground if you need balance – NEVER FALL OVER! Nothing more ridiculous than getting swept or ending up on the bottom just because you were too stubborn to release some grip or more often, some half-assed submission.
PRESSURE
So now that you have an idea what the good Posture is about I will cover the Pressure.
1.Any kind of sweep or submission attack will revolve around unbalancing you and breaking your Posture. It will be done in one of four ways. Either pushing you away, pulling you inwards, or push/pulling you to either of the sides. Also the better the guard player the better he uses the manipulations. For instance he will set you up by pushing you and then suddenly change direction to take advantage of your initial reaction.
So the main idea behind keeping the Posture and resisting manipulations in every direction is COUNTERBALANCE!
In whatever direction you are getting pulled or pushed, you place your weight in the opposite direction! Say you are sitting in the Posture and the bottom guy starts to pull you in > reaction is to distribute your weight so that you put more weight backwards/squat down more-lower, so that the feels unable to off-balance you. Should he push you away > you react by leaning in more. Same with the sides, if he tries to turn you left > you react by distributing weight to the right.
Now pay attention, since you have WIDE and LOW BASE, and i also mentioned this earlier, you are able to redisitribute your weight the quickest and safest way to remain in balance.
Now when you drill this thing, the bottom guy will try to off balance you, you will notice that this has a wonderful FEEDBACK SYSTEM. Every time you  have your weight in the wrong place, like too much in certain direction, you will be easily off-balanced to that direction. So when you are drilling and you get swept, think it through and place your weight correctly. If you now get swept to the other side, then think and make a regulation again.
And key to this, just as basically with everything else, is ISOLATION DRILLING. Lots of mat time, drilling in a live manner, will give you the FEEL of it. Where exactly should my weight be at all times, how to quickly counterbalance that i move very little, all that comes with a lot of isolation drilling. Ill also mention that the "Steering leg" plays a big role in weight distribution, it moves A LOT and every time it goes to exactly where you need to counterbalance.
2. So the main idea is having that good Posture and using COUNTERBALANCE to keep it when getting resistance. Now in addition to that you have certain things to worry about, like the bottom guy getting hes legs out and pushing you away, getting butterfly hooks in, going for De la Riva guard, playing spider Guard or attacking you with submission attempts. There a little movements within that Posture/Pressure to counter all of that, but Im not gonna talk about them right now. Ive given the fundamental framework for passing, at least one version of it and Ill say it again, Im yet to find something more simple and effective than this.
Here is my video to go a long with the post and if you scroll down you will see a couple of Bjj matches where this Posture is used at high level.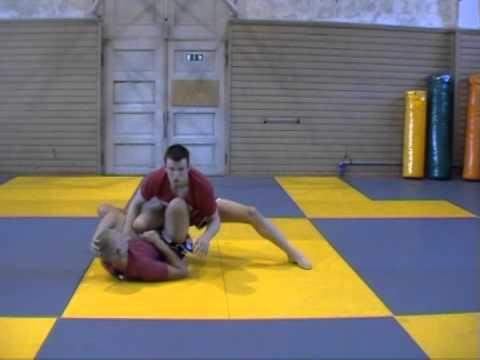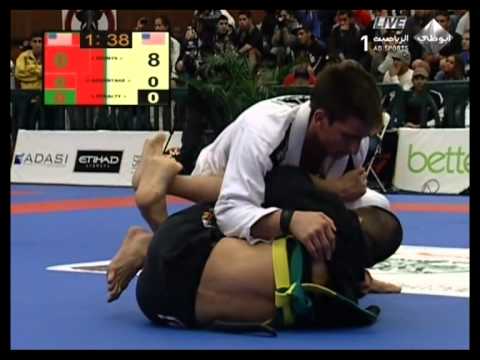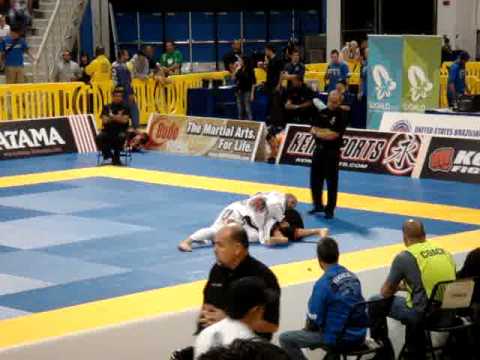 And just a cool highlight of two awesome Bjj players, who also pass guard this same way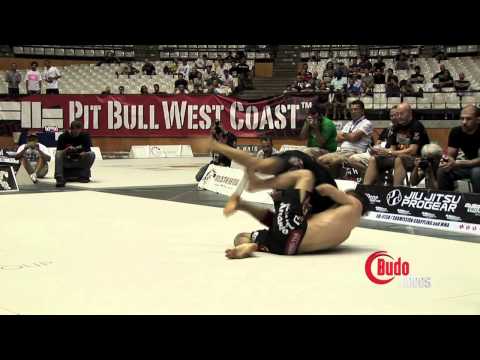 Martin
Sep
8
Grappling
6 Comments