To sum up the Passing I wanted to give you a little "Rule of thumb" to follow when initiating Passes and a couple of pointers.
So the Rule is : Hips, Legs, Positioning

Hips
This means that you want to pull/press your own hips against the hips of the Guard player while playing in that Posture. Squatting down, leaning in while pulling with the grips. You want to smash your own hips in. This will limit the hip movement for the bottom guy and that's something you want to achieve.
Legs
Smash the leg(s) to the side. Thing to know here is that you want to use your chest to do that. Chest gives you an "extra arm", you can press heavily with it and at the same still pull in with both arms. This is something people miss quite often in they're passing game.
Also a little pointer to help out with the leg smashing is to tilt the hip. When you want to push one leg down on the side with your chest then first push the other leg down on that side with your arm. This will limit the range of motion for the top leg and help you with the leg smash. (Watch the video for better description)
Positioning
Finally, when the hips are close and the legs are on the side, Position yourself in a way that you can develop heavy pressure while having good balance. Simply put it means that you should try to end up in Legweave or Leg Drag control position (those were covered in last post) because they do exactly that – give you the ability to develop pressure and maintain balance.
Here's a little video to go a long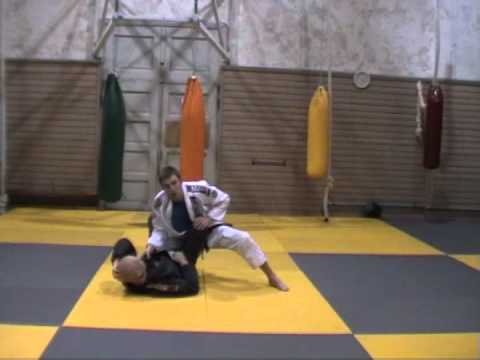 So that's that. Next time I'll talk about Guillotine …
And … Happy new year! :)
Dec
31
Grappling
2 Comments