The Guillotine, among a lot of other techniques in Bjj, has changed quite a bit in the last couple of decades. The way we look at it nowadays is different that before. I remember the times, back when I started jiu jitsu, when grabbing the Guillotine style was a bit frowned upon because it used to be sort of a Powerhouse move. Simply squeezing the living shit out of the neck/head wasn't very appealing and it was (maybe is) something big bulky dudes would do to compensate the technical shortcomings.
Well, for me at least the view has changed somewhat. Just like almost any other technique, the Guillotine can also be applied robustly or in a very beautiful and delicate manner.
I'm sure many of us think of Marcelo when hearing the Guillotine in context of Submission Grappling and rightfully so. He popularized the version of Guillotine where you pop one of the elbows over the shoulder to create a very good leverage for choking. That is perhaps the biggest change the Guillotine has seen.
In the spirit of Marcelo I also have become to use the Guillotine in a similar fashion for choking purpose and have made it a stable addition to my "menu" of Grappling techniques. But in addition to that I have become to see Guillotine also as a wonderful Sweeping and occasional Guard Passing option. That is because of a simple wrestling detail addition.

Jon Jones working he's way to wrap up the Guillotine in a moment, UFC 140
For those with wrestling background or at least with a fair amount of experience in wrestling, should know that in wrestling, when controlling with a Front Headlock, you can manipulate the head in all sorts of ways. You keep the jaw/chin controlled with our palm and you can twist it. This twisting pressure will serve as setup or aid to a takedown or control to be able to transition into other options. The twisting neck pressure creates heavy pressure on the spine and thus is fantastic control.
NOW, in the true spirit of Wrestjitsu :) , when you take that twisting pressure and add it to the context of Submission Wrestling, to the Guillotine, you can use it to Sweep or Pass the guard.
When you are holding the Guillotine grip in Guard and you add that that twisting pressure, trying to push the other guys head diagonally underneath him, you'll see that its rather easy to sweep him over. That spine twist makes him want to almost turn on its own.
This detail and aspect of Guillotine I have not seen being taught or used very much, but in my opinion should be.
The good thing about this is that:
1. Since the evolution of Guillotine, you can finish the submission even on top position – mainly mount (watch Marcelo).

Once again, Mareclo working the he's Guillotine but finishing it in Mount. Jake Shields on the receiving end.
2. Should you fail the submission, or even feel it failing right from the start (since a lot of times you dont get a perfect or very good grip for choke – simply arm around neck), you will still get a top position (doing the guillotine sweep does not require good choking grip). That means points in Grappling competitions and in MMA also the top position is by far better than bottom.
So to me it looks like Win-Win. When in Guillotine control/submission > Apply twist pressure and SWEEP > once on top either finish the submission/adjust the grip BUT should that fail, head pops out, you are on top position!
Another thing this twisting pressure allows is to pass the Guard on certain occasions. When you are passing the Guard and you manage to get a Guillotine grip (while there are many options to achieve that, Butterfly Guard – Seated Guard is one good option where the bottom player might have the head in a favourable position to get a hold of), then falling on your side with the twisting pressure can Pass the Guard for you.
With the spine twisted he cannot follow you with the legs to try to maintain Guard – that movement totally pretzels him up, same thing when the Guard player tries to turn on he's knees – not possible IF you have good twisting pressure.
Occasionally, when you do Pass the Guard this way a scramble might arise. In this the bottom player does manage to turn on the knees for instance. To me that's not bad, simply attack the Turtle position, but ideally you would not allow him to turn on the knees.
If you have bad twisting pressure and loose control then you will in fact end up on the bottom yourself or get your back taken and you will look very beginnerish … squeezing the head for dear life!
Here are a couple of videos about front headlock wrestling moves. The point I want to show by presenting those videos here is to show how neck can, and is, manipulated in wrestling – twisted in all sorts of ways. Add that pressure to your Guillotine with the idea of using it to Sweep or Pass the Guard and you might just see something good come out of it!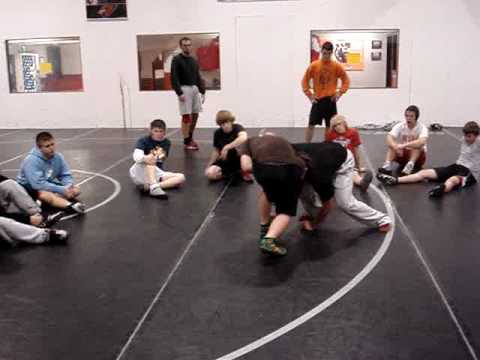 Tito Ortiz! :)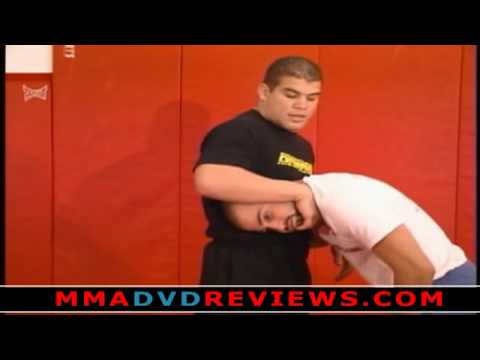 And as always, here is my little video to go along with this post!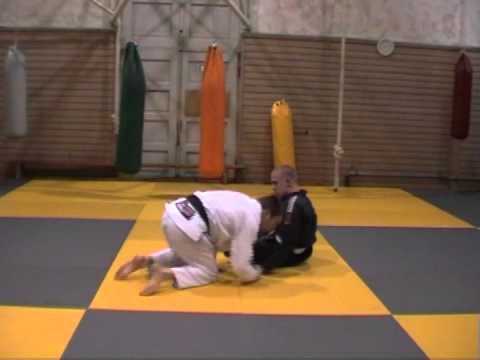 Martin
Jan
8
Grappling
7 Comments