Last weekend I took part in Bjj national Championship and it was a great experience!
Firstly, since 3 weeks ago from Finnish Open, I've decided to compete more in -88.3 category. Simply I've gotten a bit heavier over the years and it is what it is :) I train a lot, a train good and I feel good just where I am, the weight cutting is just not doing any favours to me … especially in a sport where the weigh-in is promptly before the first match.
I had alltogether 7 matches both in my own weight and open. Over all I felt very good, I was energetic, constantly moving. It was something I wanted to emphasize more since my last competition, to be able to constantly work, work, work. Only rest a little when you have a dominant position.
So in that regard, everything I set myself out to do I did. My double gold mission however was stopped in the final of the open weight. I have 3 matches on video which I've uploaded and you can watch below.
First, a historical match in Estonian Bjj scene as 2 home-grown Black Belts went at it! -88 kg , vs Priit Mihkelson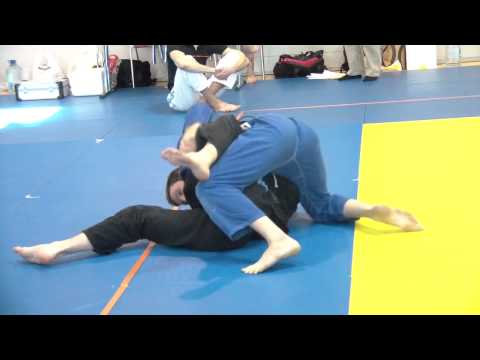 Secondly, semi final of the open weight vs Mairon "Imelik" Lepik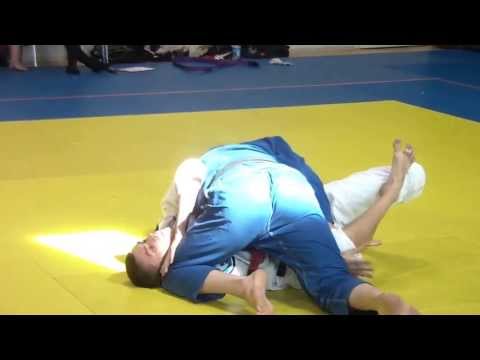 And third, the final of the open weight vs Kristjan Mäe.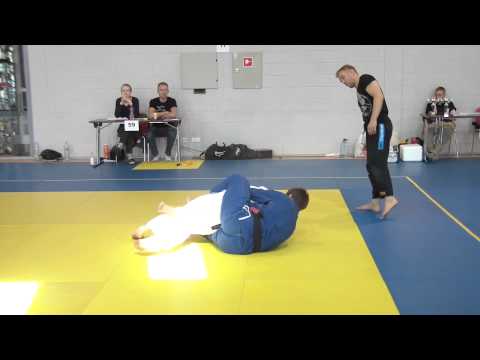 Here you see me getting tapped and rather fast :) Kristjan has a judo background and went for a kimura type hold (a la Sakuraba) when I was aiming for back control. At first I felt comfortable, however I was rather unfamiliar with the situation and made a critical error in defense where he was able to crank not Kimura, but a straight armlock! Well, such is the nature of sport and sometimes you just get caught :) Experience taken, improving my game now and looking forward to the future, 2 weeks until Bjj Baltic Championship in Lithuania, 26th May!
Martin
May
13
Grappling
3 Comments
I competed yesterday at Bjj Finnish Open 2013!
Got myself 2 matches. Quarterfinal I won via Bow and Arrow Choke, but had to defend "The Magid Hage Choke"  first. The thing to know, when defending any kind of collar choke from the top position, is to KEEP SPACE! :) As I said in my previous post, the attacker usually takes space away, whatever the attack is, and defender wants to maintain or create more space. So I did pass the guard but placed two frames to keep space, first I pushed with my arms from he's neck creating space with that, and secondly I placed my knee on he's face to allow me even better make space. So the choke does not get dangerous enough and eventually the arms tire out. Those familiar with the Magid Hage Choke probably remember him choking out Clark Gracie and Zak Maxwell with it recently, if you watch the videos and look close, you see that neither Clark nor Zak really try to create space with frames.
Quarterfinal video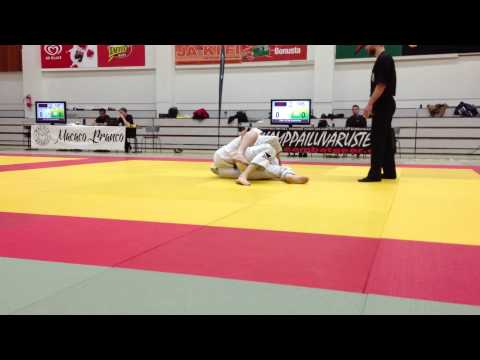 And the semifinal I lost via advantage
Semifinal video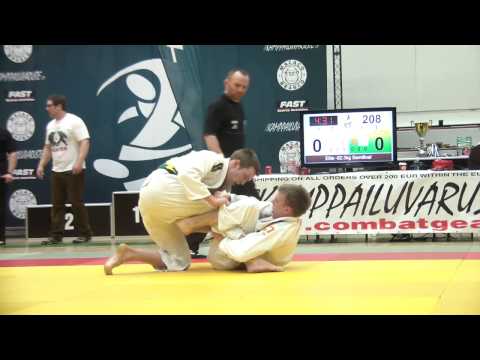 Was a very good experience for me and, as always, got myself good feedback for game improvement.
Martin
Apr
21
Grappling
No Comments
A year ago I competed for the first time in Freestyle Wrestling competition, Estonian Championship, and I lost in the quarterfinal.
This year I went there for the second run and coming home with a Silver medal!
In the video is 3 matches leading up to the final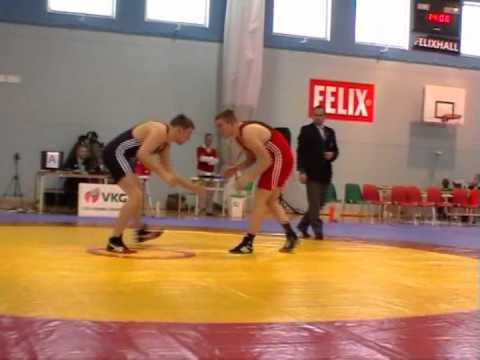 Feb
3
Grappling
3 Comments
Ahoi!
I know it's been quite some time since I last updated the blog and it's not that I didn't want to, but for some reasons it just fell out that way. I'm not gone or disappeared and the blog is definitely not dead! :) That said I will get right into the topic of this post – the most fundamental view one can look at (Wrest-) Jiu Jitsu in my opinion.
During last summer I was once again visiting my good friends down in Denmark, CSA and Rumble Sports, for some training. In one of the training sessions I was having somewhat trouble with a particular arm frame as I was passing the guard. I felt as if I was struggling too much and I have this saying about jits that goes something like "When you find youreself using too much strength, struggling, then there is a better way of doing it". That applies to all areas in Bjj. Perhaps this is also the single most important idea that has helped me to achieve better performance in Bjj since day 1. I've always asked myself this, when I felt something I did required exsessive use of strenght.
Even when the end result is "good", for example I pass the guard and I succeed, but the process was "ugly" then Im not satisified. I always have an ideal "vision" for some kind of technique, or posture etc, in my head. As I execute this technique and I feel its even slightly off that vision. I start to inquire, whats wrong with it? I dig deeper, trying to understand details and concepts behind things. I experiment, look at top level Bjj players in similar situation, try to decrypt and put things together.
Well this particular case is just another example of my research. After the little frame struggle I started to think and I realised that the bottom person is trying to maintain or create space with those frames. Its not something shockingly new! We all know that there is a fight for space in Jiu Jitsu, but this comes to mind foremost in situations of dominant positions and escaping them. For example, when being mounted or side controlled, its common knowledge to create space to be able to move and escape. BUT, at least for me, I didnt quite look at everything the same way, every other area of Bjj, the way I looked at escapes. The fight for space (and balance) happens everywhere. Also in guard passing.
In the past, I do have talked about using frames to keep space when playing guard, but the biggest revelation to me was applying this knowledge for not just passing the guard, but any top position, where the bottom guy is using frames to stop you. As a end result I figured out how to start DESTROYING FRAMES!!!!
That is the single most important practical application I got out of all this. When you watch the video I will explain this.
To clarify a few things and to word things a bit differently, I would say, the ATTACKER is trying to take space away while the DEFENDER tries to create/preserve space.
Who/What is an Attacker and Defender?
Not talking about stand up wrestling, just ground, then in Bjj always one person is on bottom and the other is on top. Whatever position you look at, that will be the case.
Usually, when not talking about concrete submission or sweep attempts (things we tend to immediately associate with attack in Bjj), then the Attacker is top person and bottom person is Defender, except for in Closed Guard.
I will come back to the guard passing example. There is a fight for Space and Balance. This means by default, the top person is trying to SMASH in! And the guard player develops FRAMES to keep that space! Frames are applied by using legs and arms. Every guard is a usage of frames, just with little variations. Now, knowing this, it should become apparent that when you want to actually pass the Guard you have to be able to deal with frames.
I will not write everything up, you can watch the video as I explain there, but a VERY IMPORTANT thing to know about frames is that Frames are ONLY effective in a SINGLE DIRECTION! What this means and how to use this knowledge watch the video!
PS! It shows that I have not made videos in a while as the allmighty ALRIGHT bug was sort of back :)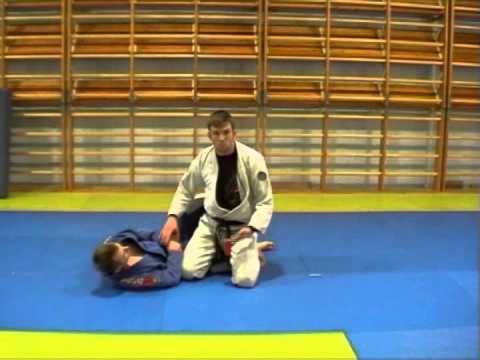 So now that you've gone through my post, watch this matchup of Roger vs Saulo. Maybe you are able to now look at whats happening from a little different perspective.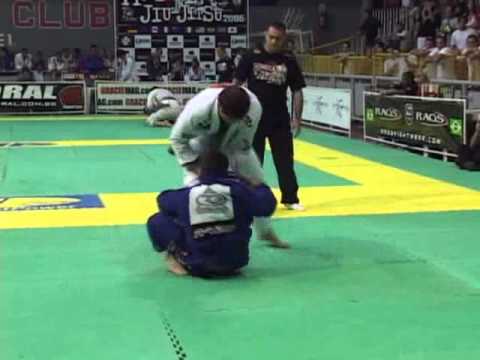 Martin
Jan
11
Grappling
7 Comments
Today I competed in the -83 kg black/brown division of Abu Dhabi World Pro Cup Jiu Jitsu Trials held in Helsinki, Finland.
I fought 2 matches and took home the gold.
First match was against Finlands Raimo Posti, here it is.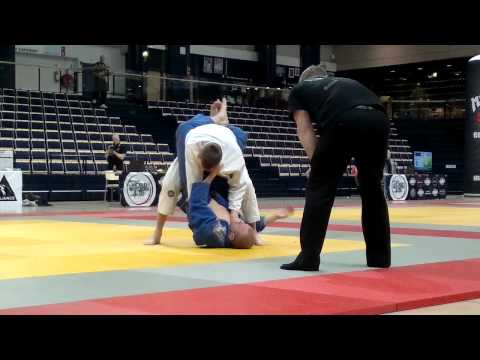 It was also a great day for SBG as in the final I fought a fellow SBG member from UK – Casey Jones! That's Gold and Silver for SBG! :)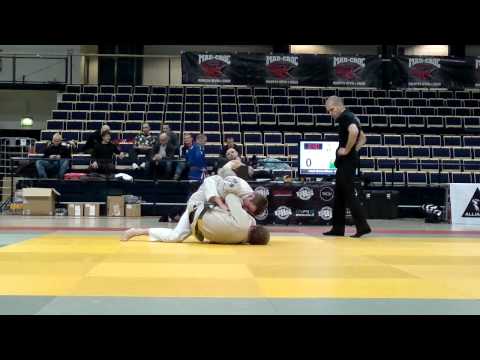 All in all I'm quite happy about the competition. It was my first Bjj competition since the ankle injury and I also got some good ideas to develop my game better-further.
Cheers everyone!
Martin
Feb
19
Grappling
7 Comments
So I decided to do enter my very first wrestling competition! And that happend to be The 2012 Estonian Freestyle Wrestling Championship.
I competed in -84 kg and out of 17 person category I placed 6-8. I won one match and lost the other. I felt really happy about my wrestling ability and I'm quite sure I couldve made it to semis/finals perhaps had I little more wrestling competition experience.
Without further ado :) here are the matches!
Match one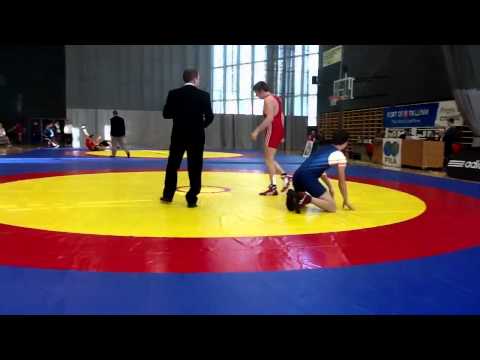 And second one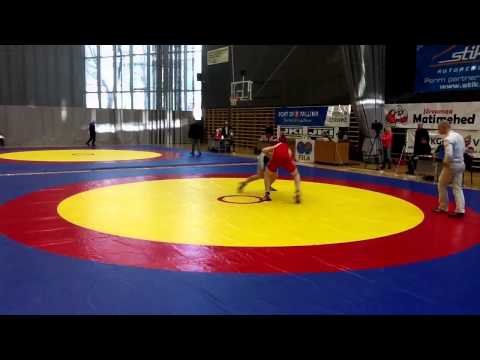 Martin
Feb
11
Grappling
5 Comments
This time I'll give you my thoughts about shooting for takedowns or just wrestling the guy down while starting it from the Open Guard. This particular topic has been a big part of my own game for some time now and a lot people have asked me to cover this in more depth, so there ya go!
There are two "ground rules" to know overall, when talking about this topic.
1. Wanting to, and having the appropriate mindset to wrestle the top guy down (sweep) is NOT a substitute for Guard play in general. I say this because I have seen people want to abandon bottom game totally in favour of simply just wrestling. The fallacy here is that you just cant go all the time shooting in, especially if the top player is fairly good at wrestling himself and has a good idea about passing the guard with heavy pressure. You can, however, make it a big part of your bottom attacking game.
2. Secondly, I strongly suggest people start wrestling. You WILL find it very difficult to finish those "shots" if you have no understanding what wrestling is about. Wrestling gives you incredible base to develop power from so you can make your own bodyweight count and drive/ram into the other guy – a total battering ram to break castle doors :) Also you will have great balance with it and it will become very hard to manipulate you. Plus without wrestling not only the above, but you will also lack the technical tools to finish the takedowns.
I will elaborate more on this in the video which you will find, as usual, at the end of the post. If you accept these 2 things and work accordingly, you can achieve great results … just don't live in the dream land!
Now to go onward with the topic at hand, I will try to put everything in a few fairly simple concepts.
To shoot for a takedown requires you to:
A. Trap a leg (most likely a hand grip)
B. Drive into the other guy and ram him down – to be able to do that you need to get your legs into a powerful base position, which is basic wrestling, and body posture in general.
While it might seem quite easy and simple on paper, without a fair amount of wrestling knowledge, skill, practice and experience you will find it quite hard to turn into reality.
When going more into specifics you will find it that very often, when the top players is not pressing/passing with heavy pressure and does not want to put you on your back, you can find possibilities to shoot in.
I'm my previous Guard Passing saga I explain that as a Passer, you HAVE TO put the bottom guy on the back in order to reduce the threat of attacks coming from bottom. However you will most likely notice, in your gym, other gyms and in competitions, that people often apply the "Sneaking passing". That gives the bottom player a very good opportunity to get a takedown going.
A whole different monster is to get wrestling going when you are under pressure of passing. This where you have to compromise your guard play with the wrestling idea. You have to apply your guard movements to defend and time the wrestling. A way to approach this is to try to "Push-Pull". When under pressure, top guy is pressing in, use the momentum and try to either attack him with something (armdrags, guillotines) to get a reaction of pulling away out of him OR simply apply frame+shrimp to create distance. When there is a pressure less moment, you can try to seize the opportunity.
There are, of course, options to wrestle up from many specific situations when playing certain types of guard (X-guard, De la Riva, Slash guard and so on). In this post I will not go into many technique variations, I simply want to give you better understanding of the whole concept with a few examples.
Please watch the video for visual descriptions and I'll also give my thoughts on avoiding the Guillotine when applying all of this.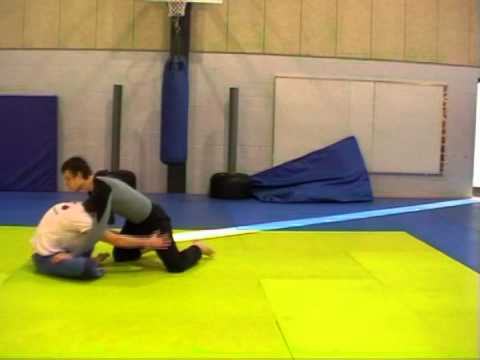 Regards,
Martin
Feb
4
Grappling
3 Comments
The Guillotine, among a lot of other techniques in Bjj, has changed quite a bit in the last couple of decades. The way we look at it nowadays is different that before. I remember the times, back when I started jiu jitsu, when grabbing the Guillotine style was a bit frowned upon because it used to be sort of a Powerhouse move. Simply squeezing the living shit out of the neck/head wasn't very appealing and it was (maybe is) something big bulky dudes would do to compensate the technical shortcomings.
Well, for me at least the view has changed somewhat. Just like almost any other technique, the Guillotine can also be applied robustly or in a very beautiful and delicate manner.
I'm sure many of us think of Marcelo when hearing the Guillotine in context of Submission Grappling and rightfully so. He popularized the version of Guillotine where you pop one of the elbows over the shoulder to create a very good leverage for choking. That is perhaps the biggest change the Guillotine has seen.
In the spirit of Marcelo I also have become to use the Guillotine in a similar fashion for choking purpose and have made it a stable addition to my "menu" of Grappling techniques. But in addition to that I have become to see Guillotine also as a wonderful Sweeping and occasional Guard Passing option. That is because of a simple wrestling detail addition.

Jon Jones working he's way to wrap up the Guillotine in a moment, UFC 140
For those with wrestling background or at least with a fair amount of experience in wrestling, should know that in wrestling, when controlling with a Front Headlock, you can manipulate the head in all sorts of ways. You keep the jaw/chin controlled with our palm and you can twist it. This twisting pressure will serve as setup or aid to a takedown or control to be able to transition into other options. The twisting neck pressure creates heavy pressure on the spine and thus is fantastic control.
NOW, in the true spirit of Wrestjitsu :) , when you take that twisting pressure and add it to the context of Submission Wrestling, to the Guillotine, you can use it to Sweep or Pass the guard.
When you are holding the Guillotine grip in Guard and you add that that twisting pressure, trying to push the other guys head diagonally underneath him, you'll see that its rather easy to sweep him over. That spine twist makes him want to almost turn on its own.
This detail and aspect of Guillotine I have not seen being taught or used very much, but in my opinion should be.
The good thing about this is that:
1. Since the evolution of Guillotine, you can finish the submission even on top position – mainly mount (watch Marcelo).

Once again, Mareclo working the he's Guillotine but finishing it in Mount. Jake Shields on the receiving end.
2. Should you fail the submission, or even feel it failing right from the start (since a lot of times you dont get a perfect or very good grip for choke – simply arm around neck), you will still get a top position (doing the guillotine sweep does not require good choking grip). That means points in Grappling competitions and in MMA also the top position is by far better than bottom.
So to me it looks like Win-Win. When in Guillotine control/submission > Apply twist pressure and SWEEP > once on top either finish the submission/adjust the grip BUT should that fail, head pops out, you are on top position!
Another thing this twisting pressure allows is to pass the Guard on certain occasions. When you are passing the Guard and you manage to get a Guillotine grip (while there are many options to achieve that, Butterfly Guard – Seated Guard is one good option where the bottom player might have the head in a favourable position to get a hold of), then falling on your side with the twisting pressure can Pass the Guard for you.
With the spine twisted he cannot follow you with the legs to try to maintain Guard – that movement totally pretzels him up, same thing when the Guard player tries to turn on he's knees – not possible IF you have good twisting pressure.
Occasionally, when you do Pass the Guard this way a scramble might arise. In this the bottom player does manage to turn on the knees for instance. To me that's not bad, simply attack the Turtle position, but ideally you would not allow him to turn on the knees.
If you have bad twisting pressure and loose control then you will in fact end up on the bottom yourself or get your back taken and you will look very beginnerish … squeezing the head for dear life!
Here are a couple of videos about front headlock wrestling moves. The point I want to show by presenting those videos here is to show how neck can, and is, manipulated in wrestling – twisted in all sorts of ways. Add that pressure to your Guillotine with the idea of using it to Sweep or Pass the Guard and you might just see something good come out of it!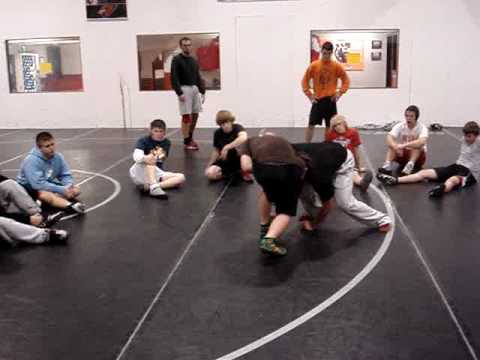 Tito Ortiz! :)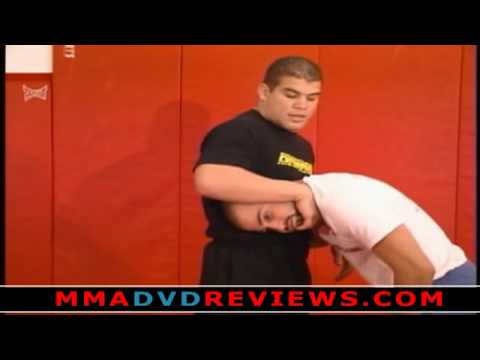 And as always, here is my little video to go along with this post!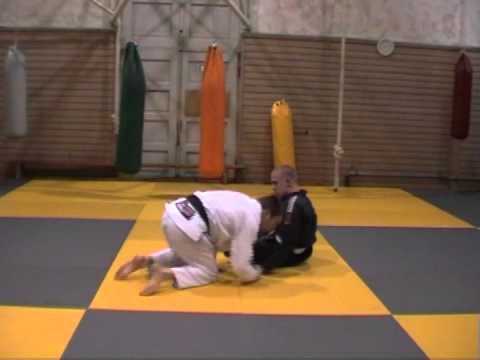 Martin
Jan
8
Grappling
7 Comments
To sum up the Passing I wanted to give you a little "Rule of thumb" to follow when initiating Passes and a couple of pointers.
So the Rule is : Hips, Legs, Positioning

Hips
This means that you want to pull/press your own hips against the hips of the Guard player while playing in that Posture. Squatting down, leaning in while pulling with the grips. You want to smash your own hips in. This will limit the hip movement for the bottom guy and that's something you want to achieve.
Legs
Smash the leg(s) to the side. Thing to know here is that you want to use your chest to do that. Chest gives you an "extra arm", you can press heavily with it and at the same still pull in with both arms. This is something people miss quite often in they're passing game.
Also a little pointer to help out with the leg smashing is to tilt the hip. When you want to push one leg down on the side with your chest then first push the other leg down on that side with your arm. This will limit the range of motion for the top leg and help you with the leg smash. (Watch the video for better description)
Positioning
Finally, when the hips are close and the legs are on the side, Position yourself in a way that you can develop heavy pressure while having good balance. Simply put it means that you should try to end up in Legweave or Leg Drag control position (those were covered in last post) because they do exactly that – give you the ability to develop pressure and maintain balance.
Here's a little video to go a long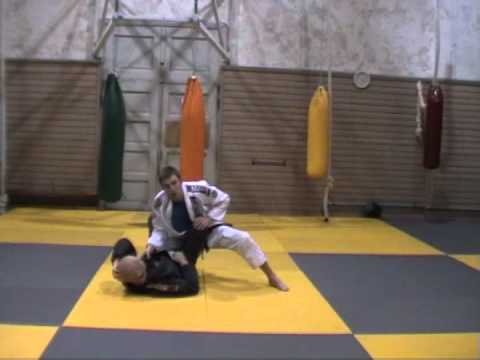 So that's that. Next time I'll talk about Guillotine …
And … Happy new year! :)
Dec
31
Grappling
2 Comments
I'm glad to say that while I'm not 100% recovered yet, I am able to roll now and have been doing so for past couple of weeks already. Still not doing any wrestling though, waiting until new year. Also, It's about time to resume some blogging and kick it off with Guard passing! BUT, first I want to announce a couple of news and updates regarding the Blog.
1st It has been now approximately 1 year since I first started this blog, so it's a little anniversary! :)
2nd I've changed the name of the Blog into Wrestjitsu 101. I did so because I find it very appropriate considering my take on Bjj (which is heavily mixed with wrestling) and since I'm very fond, proud even, of my little word mixing I think it fits this Blog better than the previous one.
3rd I have received many comments on my Blog regarding the material I present, that it is very good, useful and I'm very happy to hear that. In regards to that, people have also wondered why I present all this absolutley free of any cost!? Well, I want to spread my ideas and approaches regarding  Bjj, I want this info to be accessible to everyone and putting limits to that, such as money, would hinder that. I will always keep presenting free info here on the Blog and you are most welcome to view it. That said, I do not exclude that at some point I would try to make a marketable video and/or book series available for purchase.
In any case, If you truly like my videos and articles and want to help me out then You have that option now, via Donation. I have set up a PayPal account to receive donations in order to help me raise money for Blog's hardware upgrade – a new HD camera and a computer to work with. You can access Donations page by clicking HERE or the link on top of the page "Support Martin, Donate!". My gratitude goes out to people who take that step!
Allrighty, now that the Blog news are out of the way I present to you the follow up to the General Open Guard Passing – Posture article/video, its time to cover the main Passes for that Posture and that style of Passing. Which is, of course, SMASHING!
First, if you are not up to date on the Posture I suggest you familiarize yourself with it in my Previous Post
In general, when I talk about Passing Open Guard I still emphasize the idea of using heavy smashing style Passing – that means using a lot of gravity and making use of your bodyweight in the most heavy manner possible. In a word (or few) you want to make the bottom players life horrible. So the overall concept has not really changed since the original Estonian Guard passes from HELL video
The aim of this video is to cover 2 main Passes for smashing style – The Leg Drag and Legweave, plus the Knee Cross pass in more depth than previously. The first 2 are widely used nowdays and those Passes occur very often from that Leg In Front posture I talked about. Knee Cross doesnt acctually "Smash" that much, but it fits right into the Posture and is still often used because it opens up, quite often, a scramble that leads into back attack.
After I shot the video, It came out around 28 minutes, I realized that to cover those 3 Passes in total depth would take a lot of time as there are more details to talk about and drills to help development. So I might sooner or later talk about Passes again – also there are a few more Passes I want to eventually cover (Kickback, Under the Leg and Guillotine).
Allrighty, enough, let's get to it!
1st The Infamous Leg Drag Pass
Step 1 – Setup/Entry into Leg Drag control position
In my opinion, the easiest and most simple situation where one can enter into a Leg Drag pass from that Posture  is when the bottom player is trying to, and succeeds, in freeing he's either leg and tries to push the Passer away to create space. He can push from where ever he decides to plant the foot, most likely it is on the hip.
In the Posture video I talk about how you do not want to allow him to get he's legs free and I show how to control the legs, being preventative, and also how to regain control when they do get either leg free.
At any point, when he's legs are free, you can also try to start the Leg Drag. Once the bottom player is pushing you away try to force your weight against that motion so that he needs to push hard – Leg Press you away. As you are putting your bodyweight weight against the Leg Press you need to also put a grip on the Leg. Now grips can vary a lot, it can happen with either arm or both of them – does not really matter as long as you have one. To finally initiate the Drag, release the bodyweight pressure by turning your hips/body little bit inwards (as in the direction of he's legs) while pulling he's leg at the same time in the same direction. This way you use he's Leg Press force against him and take advantage of that momentum. And as I said, you can do this to either of he's legs that he gets free.
Simply:
A. Bottom player gets a leg free from that Posture and starts to create space by pushing you away
B. Put a grip on that leg and push your bodyweight against that leg push to get a good reaction
C. Release the pressure by turning your hips/body and dragging the leg across at the same time
You now have initiated a Leg Drag pass
*There are more situations from where you can enter into a Leg Drag Pass, but as I said, I think this is the most simple situation you can imagine for it – a leg in front of you
Step 2 – Entering the Leg Drag Control Position
Now that you have initiated the Drag pass you have to move into a very good control position and I'll talk about what it looks like.
After the entry, its most important to make sure the bottom player CANNOT TURN INTO YOU. If you can manage to do that then finishing the Pass is very easy. You have to position your body and develop grips with that goal in mind. Cant turn into you! Steps to take:
A. Keep pulling the leg backwards with one arm
B. With the other arm get a grip near the hip (pants or belt) and keep pulling it up and inwards
C. Slide your knee in between he's legs – do this at a little angle facing away from him to have great base and balance
D. Plant your upper body on him in a way that the Leg you were dragging ends up underneath your armpit
If you do anything wrong here 2 things can happen:
1. There's enough space and too little pressure allowing the turn back into you – not enough smashing power
2. Wrong placement of bodyweight leaves you with bad base and balance thus allowing to tilt you a little bit. Doing that you end up having to release grips to maintain top position and thus failing the Pass.
Isolation drilling within specific frames and bottom guy not going hard while trying to off balance you will eventually fix it and you find the perfect spot.
Step 3 – KEEP CONTROL, DON'T RUSH THE PASS!
After you enter the Control Position … just KEEP IT! Bottom guy might, and usually does, go Berzerk mode to turn back into you, push you away with arm frames … and you need to be able to withstand all of that.  Keep the control, keep balance, stay very tight on him, develop upper body grips and fight off the arm frames. Trying to finish the pass too soon and releasing pressure, grips, control will most likely put you back right into the guard. Bear in mind, that this Berzerk mode takes a lot of energy from him and not that much out of you. You have fantastic position in which you use gravity a lot and lay on him while he's entire body is working very hard to recover guard. Eventually he will tire and you can take the pass. Dont rush, be patient and allow him to burn energy if he chooses to do so.
The thing to do while that control fight happens, is that you can and must try to achieve better GRIPS on the upper body – Collar grips and/or seatbelt control. This will give you better control over him and allows immediate attack from the exposed back.
Some serious Leg Drag Pass Control Position going on in the following video – not surprisingly from Rafa Mendes!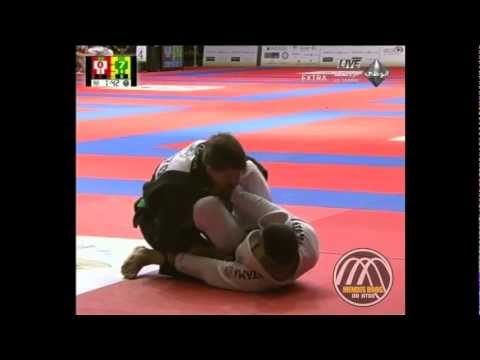 Step 4 – Profit $$$ Enter side control or attack the exposed back
Eventually, after  you maintain the Control Position long enough, he will either tire and you can move or SLIDE into the side control OR he will turn on he's knees > This is what happens in competition Jiu Jitsu a lot, in order to avoid Guard pass people turtle up which in return exposes the back. And to you that is a good option as well, you just need to have your turtle control and back take's polished and ready!
In a nutshell that's a Leg Drag for you.
2nd The Legweave Pass / Control position
Step 1 – Entry
Again, when you have that leg in front Posture you can start to push he's legs down on the mat on either side. Pushing them one way opens up Legweave and on the other side Knee Cross. Legweave happens when you push them down on the same side you have your leg in front. So when you are playing that Posture and your right leg is in between he's legs and pushing he's knees down on your right side will open up this possibility. Things to know :
Body positioning is of  UTMOST importance! First, as you start to push the knees down do it mostly with your upper body. That means place your chest against the top leg and try to achieve similar leg in armpit situation as in Leg Drag. Now as you are pushing tilt or turn your own body into a similar angle, facing away from that direction you are pushing the legs. The thing is, if you just push the knees down and plant your weight right on it without angling it's very easy to bump you a little bit and that results in losing the control and your back in guard. So its very important to not just push the knees down, but to do so in a manner that you have balance when he tries to bump you.
Although not using the Leg In Front Posture, Roger makes a lot of use of the Legweave pass, such as in this match against Saulo. Saulo, as do many others in competition, exposes the back in order to avoid pass.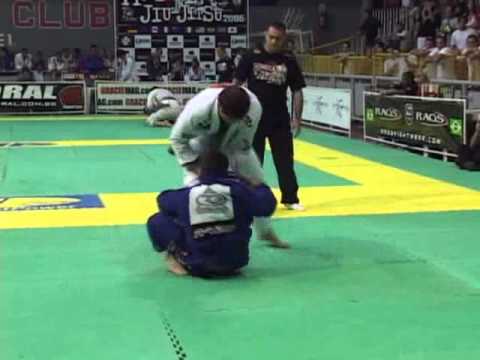 With the man himself! :)
Step 2 – Keep Control!
Just as in Leg Drag, maintain the position that occurred. Push your hips in to keep the legs smashed to the side, you can assist with your arm while at the same time getting a good grip behind he's back. There are once again variety of grips to take for that "Back arm" – you can take it near the hips (pants/belt/ or just around the waist) and keep pulling rotationally in, you can grab the fabric on the midsection of the back and just pull in, or climb high enough to achieve a collar grip near the back of the head. All good options. The goal is totally stabilize yourself, not allowing the turn back into you while developing heavy pressure and fighting for good grips.
Step 3 – Profit $$$ The same as in Leg Drag > Slide into side control or attack the exposed back
You'll see Terere successfully executing a similar Pass in the following video, though he does not start it from Leg In Front Posture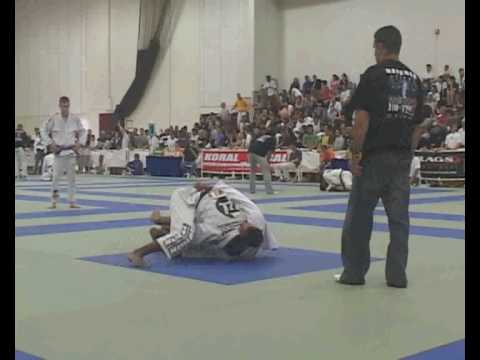 Before I talk about the Knee Cross, I want to mention one thing. These 2 Control Positions are very good for the passer. As I've already said, you use a lot of bodyweight and gravity in those situation and make the guard player work hard. Getting good in those 2 controls will make you a force to recon with! I would like to emphasize that the goal should not be to rush the pass, but rather just frustrate with a very good, tight and powerful Control Position – don't worry, the Pass or the back attack will present itself. If you happen to lose the control position don't worry, just keep searching for opportunities to enter those Control Positions its easier for you than bottom player.
Once again, a lot of isolation drilling with specific rules/frames set on the drill will allow you to recognize those Control Positions and get good at keeping them. Just as with Leg Drag,  The Legweave control can happen from variety of situations, not just the one I talked about.
3rd The final Pass that I will talk about is the Knee Cross
Knee Cross is a bit of a different as with this Pass you will most likely end up in a Scramble (depends on the level of the Guard player) and wont have such a dominant Control Position to occur as with the 2 previous passes.
Step 1 – Entry
Now, to enter the Knee Cross you pull/push the Guard players knees down on the other side. Going back to the example I previously talked about, your right leg being in front, you push the knees down to your left. Things to pay attention to:
A. As you start to push/pull the knees down the side, make sure you have balance with your outside leg. If you keep it too close then your legs will end up too close together making it restively easy to manipulate your balance. Keep the outside leg wide out on the side to have balance.
B. Turn your right knee towards the ground and sit down on Guard players bottom leg.
C. Keep sitting down and have your body near the hip. If you drive too much forward you get punished by exposing your back – you can defend that situation with Overhook Power but better to not let it happen in the first place.
D. Keeping yourself low will make it hard to establish underhook on you OR, once established, if you put your weight down on it, it is very hard to make any use of that underhook.
Step 2 – Pass it!
Once you've established the previous situation its time to free the leg and either Pass or let the scrambling begin.
A. To free the leg SIDE SPRAWL it towards your other leg. Trying to slide it upwards will make your weight go too much forward which in return exposes your back once again. Turn your knee towards the other foot and slide it. It will come free OR in the case of extreme situations you can help with your other leg.
B. Once the leg is free, and you have done the Side Sprawl, you must turn your body back, stomach towards the ground and try to drive your body into he's UPPER SHOULDER! If you can mange to drive he's upper shoulder back on the ground you achieve side control. You can help this by pulling he's lower arm up. The Scramble happens when the bottom guy has turned himself on the side very well (which is something he wants to do) and you can not drive he's shoulder on mat > it slips under you and the Guard player turns on he's knees – turtles.
Step 3 – Scramble! Most likely to end with a back control
If Scramble happens be ready to attack the turtle once again and achieve back control. The thing is, if you have practised the movement of switching sides to take the back, you have a better start in the scramble and most likely you attack the back. If you miss it then a regular turtle position occurs in which, in my opinion, you once again have advantage.
So, it came out a pretty long post and only covered the 3 Passes. There are more, there is the Kickback, Underneath the Leg Pass and the Guillotine Pass … All of which I will most likely write about sooner or later. Half Guard and other types of Guards are also things you need to know how to Pass. This was simply a General Open Guard passing section and I definitely did not cover everything.
As always, here is a video to go along with the post!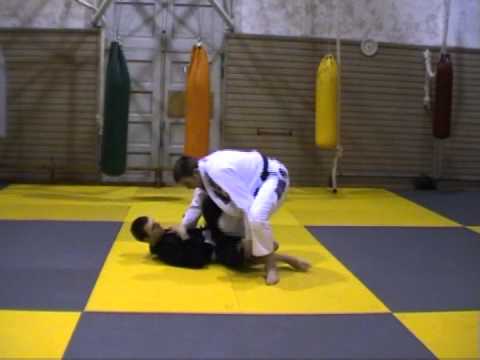 Merry Christmas! :)
Martin
Dec
23
Grappling
12 Comments